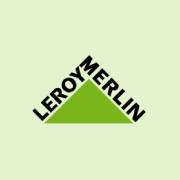 Terms and conditions
The competition is open to all customers except LEROY MERLIN South Africa employees, including business partners and associates (hereinafter referred to as "The Organisers").
The competition opens on 30 August 2019 and closes at end of business on 24 September 2019.
Entrants are required to follow the steps below to qualify:
Sign up to become a member of the Leroy Merlin loyalty programme
Make a purchase of R500 or more at one of the Leroy Merlin stores
Write down your name and contact number on your receipt
Put your receipt in the competition entry box
Entrants may enter more than once provided that each purchase meets the requirements.
Any late entries will not be taken into consideration.
The entrants stand the chance of winning the following voucher at each store:
A R30 000 Leroy Merlin voucher
A R15 000 Leroy Merlin voucher
A R5 000 Leroy Merlin voucher
All winners will be determined by a draw at each of the participating stores.
The draw will take place on 28 September 2019 at 11h00.
All entrants need to be present on the day of the draw. The absence of a winner during the drawwill result in a disqualification, in which case a new winner will be drawn.
The competition excludes online purchases.
All vouchers will expire after 3 months from the date they are issued.
Vouchers that have expired will not be accepted.
The voucher is not transferable.
The voucher is not redeemable for cash.
The voucher is not refundable.
The judge's decision is final and no correspondence will be entered into. LEROY MERLIN South Africa and its agents will not be held responsible for any disputes arising from the competition or prizes awarded
Winners will use the prizes at their own risk. LEROY MERLIN South Africa and its agents will not be liable for any loss, damage, personal injury or death that is suffered or sustained (including but not limited to that arising from any person's negligence) in connection with this competition or accepting or using the prize.
LEROY MERLIN South Africa and its agents reserve the right to cancel, modify or amend the
competition at any time, if deemed necessary in its opinion and if circumstances out of their control should arise.
LEROY MERLIN South Africa and its agents reserve the right to photograph and publish the winners' names in any printed media or any other relevant media upon the winners being consulted and agree to the above.
By entering the competition you automatically opt-in to receive future communication from LEROY MERLIN South Africa.
Should any of the winners be found not to have complied with these rules, he/she may be automatically disqualified.
The Organiser and its agents shall not be liable for any damage caused to prizes as a result of delivery or dispatch, nor shall they be responsible for any malfunctions or breakages of any prize, once delivery has been taken thereof. LEROY MERLIN South Africa shall further not be held responsible for any accident, injury, harm or loss due to the acceptance, possession, ownership or use of the prize without limitation and an indemnified from any claims that may arise from any participants or winners of this competition or their replacements.
Any expense/s which may result from the possession of and/or use of the prize/s is the sole responsibility of the winner.
Entry into the competition implies acceptance of the above.