Corporate Social Responsibility
CSR
Many products offered by LEROY MERLIN are chosen with an ever-increasing awareness of environmental concerns. This commitment to the environment began many years ago and has only intensified with time.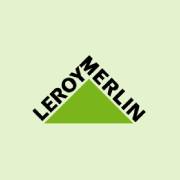 LEROY MERLIN also adapts to the realities of life in the different countries in which it operates. In every case, what is most important is offering products in the years to come that are increasingly respectful of the environment and affordable for all customers. This work is accomplished in collaboration with suppliers, addressing a variety of phases: design, production, packaging, transport.
This environmental awareness also applies to opening or renovating LEROY MERLIN stores, and we pay particular attention to this matter when opening new sales outlets, for example, the stores in Gandia, Spain, Niteroi, Brazil, or Valence, France.
Examples of CSR actions
LEROY MERLIN Poland
For LEROY MERLIN Poland, a company's development must respect its environment, meaning both the employees and the natural environment. Sustainable development endeavours are carried out with social or ecological dimensions in mind.
Example of employee involvement in Świdnica: orphanage living room repair
Volunteers from the Świdnica store, in collaboration with the local public authorities and journalists, helped repair the living room of the nearby orphanage. This effort was not limited to providing the products needed for the job, for a group of labourers made up of employees, civil servants from the local town hall, and journalists did all the work themselves. This initiative is a good example of a project that also involves outside partners. The result is a brand-new living room where the children spend their spare time.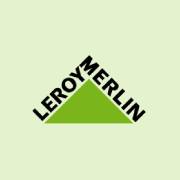 LEROY MERLIN Greece
LEROY MERLIN Greece did in-depth work on waste recycling and treatment and published a special booklet on the subject. Further initiatives included:
Participating in a collective recycling system for electric and electronic products.
Providing recycling containers in each store so that customers can dispose of their non-reusable appliances.
Providing customer information in the form of special brochures explaining why they should recycle and that LEROY MERLIN Greece is a collection point.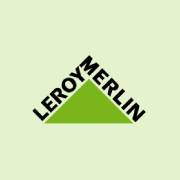 LEROY MERLIN Spain
The first environmentally friendly store opened its doors in 2008 in Gandia (Valencia), followed by the Gijon (Asturias) store in 2009. These two stores serve as proof of LEROY MERLIN Spain's commitment to sustainable development through their:
application of technological advances: energy efficiency, solar energy production, carefully-planned lighting and air-conditioning, rain-water collection, waste management etc.
adoption of various constructive social-compromise measures: accessibility (reduction of architectural barriers, handicapped parking and shopping carts), bicycle parking, etc.
Reduced energy consumption coupled with produced energy means that 232 fewer tons of CO 2 emissions reach the atmosphere in the course of a year, in other words, the amount of CO 2 absorbed in one year by forested land with a surface area equal to 95 football fields or the annual kilowatt consumption of 143 Spanish households.