Shop painting supplies online at Leroy Merlin to refresh your space quickly and easily. A fresh coat of paint can instantly transform any room. Whether you're going for neutral colours that optimise light or you're changing things up with bright colours, good quality paint is essential. We offer a selection of interior and exterior paint in colours to suit every home style. We also offer preparation and finishing paint to give your paint job a flawless look. Other products in this range include tools and accessories, insulation, metal paint, tinting systems, wall and ceiling paint, and wood and furniture restoration.
Find your colour and buy paint supplies online now.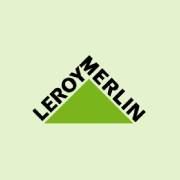 Article
How to paint exterior woodwork.
Bad weather, ultraviolet rays and insect attacks. Your outside woodwork has to put up with a lot. After careful preparation give it the finishing coat it deserves. With a vast array of colours to choose from, a coat of paint protects your wood while allowing it to breathe.
Subscribe to our newsletter for the latest trends and promos