Shop home comfort products online at Leroy Merlin to relax and live your life to the fullest. Whether you're wanting to stay warm during the cold winter months or stay cool when temperatures rise, being comfortable in your space is essential. This collection includes everything you need to relax and unwind. Water heaters and mobile heating solutions will ward off the cold. Air conditioning and fans will keep you cool even on the hottest days. Our air extractors, air vents and mobile air treatment will improve air quality.
View our full collection of home comfort solutions for sale or shop by brand or category to narrow down your search.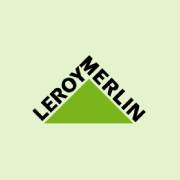 Article
How to install single split air conditioning.
Whether it is cooling the air in Summer or Heating it in winter, air conditioning brings an undeniable comfort to your home.
The installation of the equipment is a straightforward do-it-yourself project but it should be checked afterwards by a professional to carry out the final connections which is a legal requirement
Subscribe to our newsletter for the latest trends and promos