Philosophy
At LEROY MERLIN, we firmly believe that people are the most important resource of every business. This is why each employee is closely involved in the life and development of his or her sector, store and company. This belief means a philosophy of sharing that serves as a true foundation for the company:
Sharing knowledge: we place great importance on informing and training employees to help them develop personally and professionally.
Sharing power: this means empowerment, autonomy and the freedom to express their views on the company's desired future.
Sharing assets: LEROY MERLIN believes in team work and the importance of collective victories. Employees are interested in the results of their store as well as those of the company, in both the short- and medium-term. They also may become ADEO shareholders in France, Spain, Italy and Poland.
Sharing intentions: a common will to support reciprocal commitment.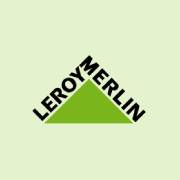 Values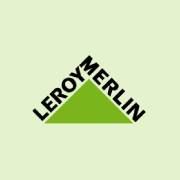 Like all the ADEO companies, LEROY MERLIN is built upon seven values: honesty, generosity, respect for others, closeness, simplicity, consistency, spirit of performance. In the end, our values should benefit customers. For example, when LEROY MERLIN speaks about a "spirit of performance", it means:
A company always striving to improve
A company store that always has new products and suggestions
A modern and professional brand
ADEO'S ETHICAL CODE OF CONDUCT
All ADEO companies have strong VALUES: TRUST, SHARING, RESPECT, PROXIMITY and the SPIRIT OF PERFORMANCE which must accompany all behaviour and decisions. Our values define our behaviour within our companies but also within our ecosystem of customers, suppliers, service providers, administrations, etc.
OUR COMMITMENTS
Gifts, invitations and travel
Gifts, invitations and travel gifts can influence your freedom of judgement in terms of business relationships and also the judgement of your partners.
The rule is not to offer anything to our employees in a personal capacity and for our employees not to accept anything.
Conflicts of interest
We must be particularly vigilant so as to prevent or avoid any conflict of interest between our personal interests and the interests of ADEO. We must always act in the interest of ADEO only, so that neither the reputation of ADEO, nor any of its colleagues and employees is harmed.
Facilitation payments
Facilitation payments, meaning any sum of money or benefit in kind, such as a gift, even modest, paid as a personal benefit to civil servants or employees in the private or public sectors in order to ensure the implementation or acceleration of routine acts (transition through customs, buildings permits, etc.) are prohibited.
Non-discrimination and non-harassment
The respect due to each employee at his/her place of work is a key value of ADEO. Therefore, any form of harassment is strictly prohibited. Likewise, any discrimination, notably based on origin, sex, disablement, family situation, pregnancy, state of health, sexual orientation, age, political and philosophical opinions, trade-union activities, or the belonging or non-belonging, real or assumed, to an ethnic group, nation or religion, is prohibited.
ADEO fully adheres to international laws and agreements that combat these behaviours. Our collaborators come from all walks of life and ADEO considers diversity to be one of its greatest strengths.
Our decisions on recruitment, employment, training, remuneration, benefits and assignment of missions and promotions of Collaborators are based on objective foundations such as qualifications, function, experience and performance. .
Relations with suppliers and intermediaries
All first-rate suppliers as well as all intermediaries will have to follow a process enabling ADEO to do a background check and to confirm that they do not appear on any international economic sanction lists and Adeo can be sure of their integrity.
Accounting control procedures
ADEO puts into place accounting controls, internal or external audits to ensure that books, records and accounts are not used to hide the facts of corruption and / or trading in influence.
Respect International Sanctions
ADEO is subject to compliance with applicable laws and international regulations on the control of its imports and exports. ADEO oversees the legality of its commercial exchanges and also ensures that its activities are carried out in full compliance with the economic and financial sanctions regimes imposed by the USA, the United Nations, the European Union and France.
Environmental
ADEO and its companies undertake to act in a way that is more respectful of the environment, including all players concerned, from the initial design of products and packaging and during their entire life cycle, relating to several preservation issues: water, the air, climate change, soil, noise, biodiversity, raw materials and energy.
Whispli Whistleblower Platform
In case of behaviour or situations contrary to the Code of Ethical Conduct and to report this behaviour or situation to the company, you can use directly the secure alert channel in place, having the choice between that of your company or that of ADEO SERVICES.
This channel is a tool at your disposal to assist the company and by making the company aware of unlawful and unethical behaviour the necessary measures can be implemented to prevent this.

Who does it apply to?
The internal alert channel of your company and ADEO SERVICES reporting channels, enable the collection of information on acts or behaviour which are contrary to the Ethical Code of Conduct and can be reported by any colleague, contractor, intern, commercial partner, sub-contractor, supplier, customer.
The author of the report must act in good faith, that is, without malice or without seeking any personal reward. He must have, at the time of the report, elements allowing him to believe in the veracity of the reported remarks.
How?
All allegations must be reported via the Whispli reporting channel:
- Your company: Leroy Merlin South Africa
- The URL to use: https://app.whispli.fr/Adeo-Services
- QR code: switch to English language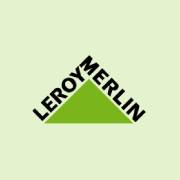 Protection of the "whistle blower"
1- Confidentiality & Discretion
The person reporting a concern should identify him / herself. In return, ADEO SERVICES and ADEO's companies have taken all the necessary measures to protect the identity of the "whistle-blower" as well as that of the people concerned by the allegation. The investigations and reports resulting from an allegation will also be treated with the highest confidentiality.
2- Protection of the "whistle-blower"
The person reporting a concern which is done in good faith is protected. Therefore, there will be no sanctions, dismissal, he/she will not be the target of either direct or indirect discrimination even if investigations reveal that the allegations prove unfounded.
Social commitment
Improving homes and the surrounding environment must entail LEROY MERLIN's participation in the broader debates on these matters. If each LEROY MERLIN company is free to define its own marketing domains in its country, the banner can thus pursue two important themes:
Thought - which means pooling the knowledge acquired and tested by LEROY MERLIN employees alongside customers with that of experts: researchers, architects, ergonomicists, sociologists, and others
Action - which allows a country to invest financial and human resources to make the resulting decisions a reality for the customer
ADEO'S ETHICAL CODE OF CONDUCT
Ethical Code of Conduct for Suppliers of Products to the companies of Adeo Group
Ethical Code of Conduct for Suppliers of Commercial Services to the companies of Adeo Group