Shop tiles online for a wide range of stylish tiling solutions. The Leroy Merlin tiling collection includes a large selection of floor, wall and decorative tiles for every need. Whether you're retiling your patio or looking for modern mosaic tiles to create a feature wall, this range is both stylish and practical. Our tiles include outdoor, wall, wood, marble, natural stone, cladding and decorative tiles. We also offer professional tile installation through our network of contractors across the country.
Browse our full collection of tiles to see what we have or shop by category to buy tiling products in South Africa.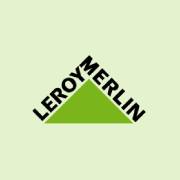 Article
Replacing a damaged wall or floor tile.
With a little patience, it's very easy to replace a damaged tile. You can use the same technique for a wall or a floor tile.
You won't be able to see the damaged tile has been replaced with a new one.
Subscribe to our newsletter for the latest trends and promos